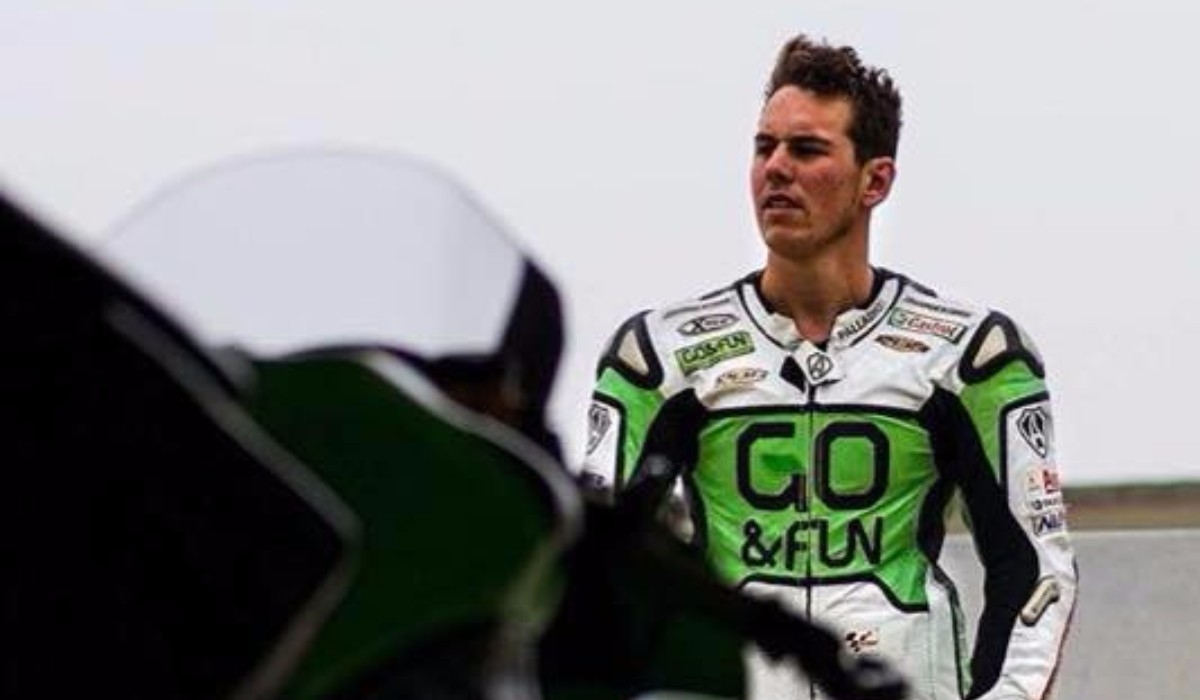 Age: 21
Born: Australia
Race Number: 36
Team Morello Racing Kawasaki
2009
Started racing junior motorcycle road racing on a CBR 150 in the Chad Peters series cup At Rd 2 set new junior lap record at Barbagallo 13 – 16 year olds Finished in the top 5 in my 1st year.
2010
2nd Australian MRRDA junior CBR150 Series (East Coast based) 1st CBR-150 Junior Club champion HCMC WA 1st 125gp Club Champion HCMC WA Selected for a try out for the 2011 KTM Red Bull Rookies Cup in Spain Did not make the final 10 from 112 Riders, But had a ball with some top action on & off the track over the 3 day selection process.
2011
Invited to ride in the Fastlane GP Racing team in the Australian super Bike series in the Super lights Class on board an Honda RS125Gp Bike. www.ASBK.com.au
2012
Moto3 Wild card – Moto GP Phillip Island 1 st WA - HCMC Club Champion 125 GP 1 st Sports lights class CBR150 – 2 nd WA State championship125GP
2013
1st Au Historic P6 Super lights class 1st WA HCMC club Champion 125 GP also Sports lights class champion CBR150 2nd MCRC 2nd WA State championship 125GP
2014
3rd MCRC WA State championship (Stepped up to 600cc Super Sport Class WA State Championship Finished with the most race wins & Round Wins. Yet Bike Problem at Rd 2 – deeply affected the final series result. Top 3 covered by 11 points
2015
Due to training injury missed most of 2016 session only raced 2 rounds of state championship. Won all races in last event.
2016- 1st MCRC WA State Champion 2nd ASBK -Australian Super Bike Championship
Super Sport (Invited to race for Banhams race team in the ASBK National Championship, 6 Rounds / 2 x Super Poles / 2 Rounds wins / multiple podiums 2nd MOTO GP – ASBK Support Class @ Phillip Island
2017- British Super Bike Championship
BSB Super Sport 600 for CF Motorsport. Best result 7th knockhill Moved up mid season to BSB Superstock 1000 – Best result 6th Brand Hatch GP